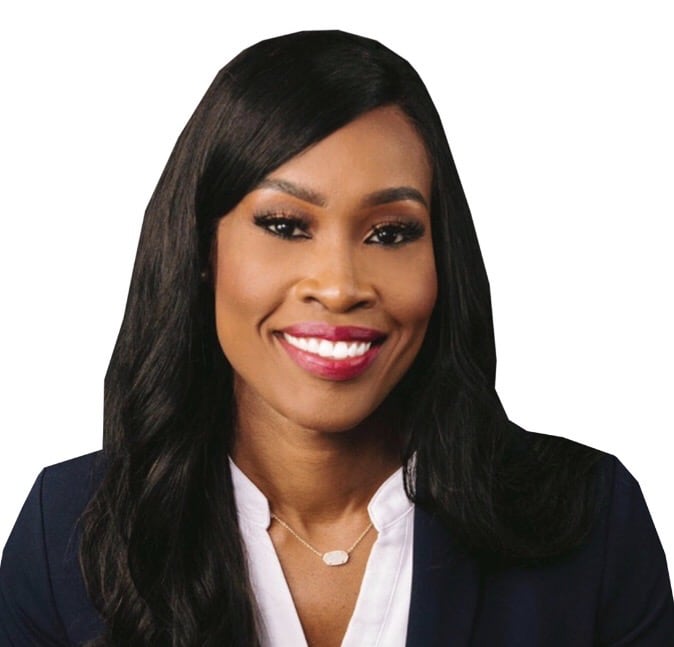 Belashia Wallace
Principal Attorney
Biography
Belashia Wallace is an award-winning injury attorney and certified mediator who has earned the reputation of garnering the maximum monetary recovery for her clients throughout all phases of litigation. Within her first few months in the field, she garnered more than $1 million in settlements and verdicts on behalf of her clients. She has also been featured throughout various legal publications for her successful trial results, which she attained singlehandedly against teams of multiple acclaimed attorneys and law firms.
As a former Assistant District Attorney for Harris County, Belashia prosecuted hundreds of cases before being promoted to work on a $2 million grant project for the State of Texas. In addition to receiving judicial recognition for her favorable first-chair trial victories, she was also awarded by the State's Human Trafficking Division for her high-profile case results and effective collaborations with national government officials to combat international sex trafficking.
She later transitioned into civil litigation, handling a wide range of personal injury cases as in-house counsel for a major insurance company. She was also recognized by Fortune 500 executives for having numerous favorable trial verdicts that spanned across nearly every court level.
Belashia earned her Bachelor's in Communication from Lamar University, where she attained leadership awards while serving as president of Lamar's top student organizations. Notably, she is the founder of Woman to Woman, Lamar's first women's empowerment organization, which attained record-setting membership numbers. As the first-place recipient of the Miss Black & Gold Scholarship Pageant, she launched a citywide mentorship initiative for adolescent girls. She was also initiated into the Zeta Beta Chapter of Alpha Kappa Alpha Sorority, Incorporated, where she was the published National Centennial Orator to an audience of more than 10,000 members. Upon graduation, she was recognized by the City of Beaumont's Mayor, who appointed her twice as the City's youngest committee member.
Attorney Wallace is also an award-winning magna cum laude graduate of Thurgood Marshall School of Law. She was featured as the #1 Student Leader by Texas Southern University for her record-breaking leadership and service, including being the only law student to obtain federal judicial honors for her government leadership and for becoming the first-ever law student recipient of the President's Award of Merit by Texas Young Lawyers Association. In addition, she served multiple terms as national director of international legal organizations— positions she held while maintaining the Dean's List each semester.
Belashia enjoys giving back to her community by mentoring disadvantaged youth and aspiring lawyers. She especially enjoys going on new adventures with her husband and their energetic toddler, while conquering her bucket list items.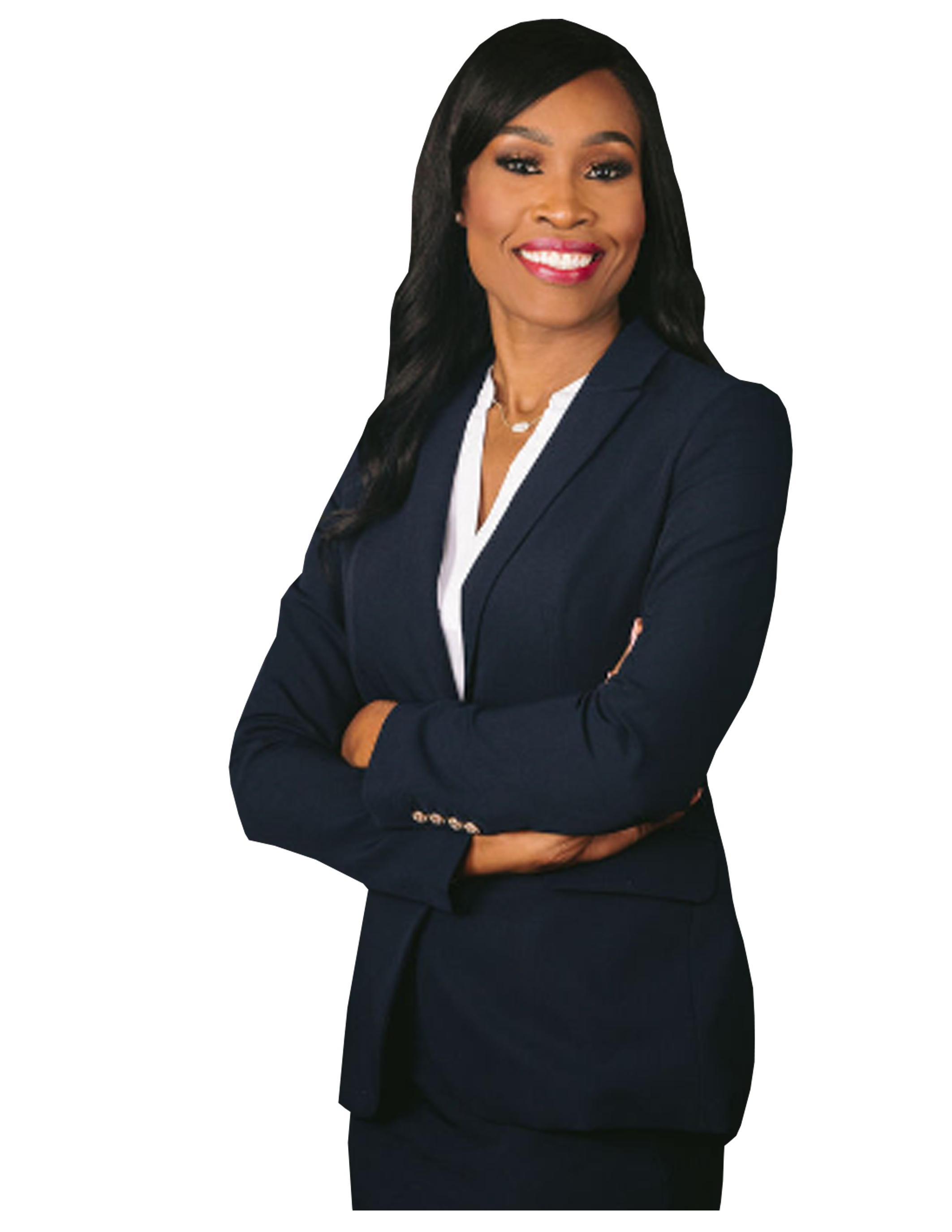 EDUCATION & CERTIFICATIONS
University of Houston Law Center, Mediation Certification
Thurgood Marshall School of Law, J.D. (Magna Cum Laude – Top 10%)
Citizens Police Academy, Graduate
Lamar University, B.S. in Communication (with Honors)
LEADERSHIP & SERVICE
National Leadership
Texas Young Lawyers Association's National Trial Competition
Presiding Judge, 2019
Committee Member, 2014-2015
American Bar Association
Regional Co-Chair of the Judicial Internship Opportunity Program, 2019 – 2020
Lieutenant Governor of Law Student Professional Development, 2015-2016
Chair of Student Bar Association Presidents, 2015-2016
The National Black Law Students Association
National Director of Communications, 2015-2016
National Director of Alumni Affairs, 2014-2015
National Pre-Law Fellow of Communications, 2011-2012
Higher Education Leadership
Thurgood Marshall School of Law
Alumni Contributor, 2016 Academic Task Force Committee
Associate Justice, Honor Court – 2015-2016
Student Ambassador, Thurgood Marshall School of Law – 2014-2016
Charter Member and Events Coordinator, Women of Law – 2013-2016
Problem Writer & Competition Director, Board of Advocates – 2014
Lamar University
Founder and President, Woman to Woman – 2007-2008
Lamar's first women's empowerment organization and largest student group
Public Relations Director, Alpha Kappa Alpha Sorority, Inc.-Zeta Beta Chapter, 2007-2008
President, Poetic Souls –2006-2007
Founder, the historic Unity March to end the racial divide on campus, 2006
Community Liaison, Student Government Association – 2006-2007
President, African Students Association – 2005-2006
Vice-President, Lamar University Speech Team – 2004-2005
City Government Appointments
City of Beaumont
Police Department Community Advisory Committee, 2011
Youngest mayoral appointee
Ad Hoc Recycling Committee, 2009-2010
Youngest mayoral appointee
State Leadership
State Bar of Texas Law Student Division
Chief Elected Officer, 2014-2015
Senior Student Representative, 2014-2015
Junior Student Representative, 2013-2014
Texas Young Lawyers Association
State Law Student Liaison, 2014-2015
Monthly Writer for the Law Student Division Section of the eNews publication, 2014-2015
Committees: Online Member Services, Public Service in the Community, and Diversity, 2014-2015
AWARDS & HONORS
Merit & Service Awards
Outstanding Service Award, Human Trafficking Division, Harris County District Attorney's Office, 2018
Trial Dog Award, Harris County District Attorney's Office, 2016
Outstanding Service Award, Thurgood Marshall School of Law Honor Court, 2016
Outstanding Service Award, Women of Law, 2016
Career Day Service Award, Missouri City Middle School, 2016
Outstanding Mentorship Award, Blue Ridge Elementary School, 2016
Outstanding Service Award, Thurgood Marshall School of Law Ambassadors, 2015-2016
President's Award of Merit, Texas Young Lawyers Association (first-ever law student recipient), 2015
Graduate Scholar, Association of Black Professionals in Higher Education, 2015
Graduate Scholar, Spouses of Houston Barristers, 2015
Prestigious Board Member Award, James M. Douglas Board of Advocates, 2015
Service Award, United States District Court Judge, 2014
Nelson Mandela Scholar, The National Black Law Students Association, 2012
Lamar University President's Organization of the Year Award
Woman to Woman, 2007-2008
Poetic Souls, 2006-2007
Lamar University President's Most Improved Organization Award, 2006-2007
First Place, Alpha Phi Alpha Fraternity, Inc. – Miss Black & Gold Scholarship Pageant, 2006-2007
Regional Competition Award, Regional Conference of African Students Associations, 2005
Peer Mentor of the Year Award, Freshman Year Experience – 2005
Peer Advisor Award of Recognition, Office of Student Affairs, 2005
Certified Campus Leader Certificate, Office of Student Affairs, 2004
Academic Awards
Magna Cum Laude Scholar, Thurgood Marshall School of Law, 2016
Dean's List Scholar (All Semesters), Thurgood Marshall School of Law, 2013-2016
CALI Award (Highest Grade) – Criminal Procedure, Thurgood Marshall School of Law, 2015
CALI Award (Highest Grade) – Lawyering Process, Thurgood Marshall School of Law, 2014
Academic Achievement Award, Lamar University, 2006, 2007, and 2008
Outstanding Academic Achievement Award, Lamar University, 2004